Stainless Steel 316L Plates (S31600)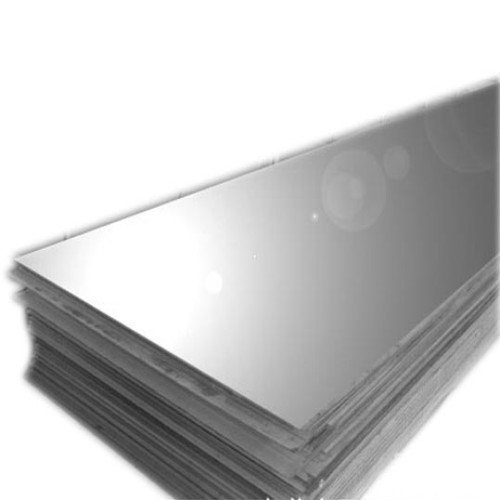 Stainless Steel 316L Plates (S31600)
Price And Quantity
Product Specifications
Steel Products

Alloy Steel
Steel Plates

4-150 Millimeter (mm)
Product Description
Stainless Steel 316L Plates (S31600)
Austenitic, or nonmagnetic stainless steels, are classified in the 200 and 300 series, with 16% to 30% chromium and 2% to 20% nickel for enhanced surface quality, formability and increased corrosion and wear resistance, and are nonhardenable by heat treating. These steels are the most popular grades of stainless produced due to their excellent formability and corrosion resistance. All austenitic steels are nonmagnetic in the annealed condition. (Depending on the composition, mainly the nickel content, austenitics do become slightly magnetic when cold worked.) Austenitic stainless steel grades include: Type 201, NITRONIC 30, 301, 304, 305, 309S, 316, 316L, and 321. Austenitics are used for automotive trim, cookware, food and beverage equipment, processing equipment, and a variety of industrial applications.
Austenitic stainless steels are the most weldable of the stainlesses and can be divided rather loosely into three groups: common chromium-nickel (300 series), manganese-chromium-nickel-nitrogen (200 series) and specialty alloys. Austenitic is the most popular stainless steel group and is used for numerous industrial and consumer applications, such as in chemical plants, power plants, food processing and dairy equipment. Austenitic stainless steels have a face-centered cubic structure. Though generally very weldable, some grades can be prone to sensitization of the weld heat-affected zone and weld metal hot cracking.
Austenitic stainless steels are non-magnetic. When nickel is added to stainless steel in sufficient amounts the crystal structure changes to "austenite". The basic composition of austenitic stainless steels is 18% chromium and 8% nickel. This enhances their corrosion resistance and modifies the structure from ferritic to austenitic. Austenitic grades are the most commonly used stainless steels accounting for more than 70% of production (type 304 is the most commonly specified grade by far). They are not hardenable by heat treatment.
Super austenitic grades have enhanced pitting and crevice corrosion resistance compared with the ordinary austenitic or duplex types. This is due the further additions of chromium, molybdenum and nitrogen to these grades.
Austenitic Stainless Applications
Applications for austenitic stainless steel include:
Kitchen sinks

Architectural applications such as roofing and cladding

Roofing and gutters

Doors and Windows

Balustrading

Benches and food preparation areas

Food processing equipment

Heat exchangers

Ovens

Chemical tanks
AUSTENITIC STAINLESS STEELS

TYPE

Equivalent UNS

201

S20100

202

S20200

205

S20500

301

S30100

302

S30200

302B

S30215

303

S30300

303Se

S30323

304

S30400

304L

S30403

302HQ

S30430

304N

S30451

305

S30500

308

S30800

309

S30900

309S

S30908

310

S31000

310S

S31008

314

S31400

316

S31600

316L

S31603

316F

S31620

316N

S31651

317

S31700

317L

S31703

317LMN

S31726

321

S32100

330

NO8330

347

S34700

348

S34800

384

S38400
Trade Information
Sample costs shipping and taxes has to be paid by the buyer

Africa, Middle East, Western Europe, Eastern Europe, South America, North America, Central America, Australia, Asia
Contact Us
Shreepati Castel , 10/11 1st Floor, Wing D-1 11 Khetwadi, Mumbai, Maharashtra, 400004, India
Phone :+918037402971